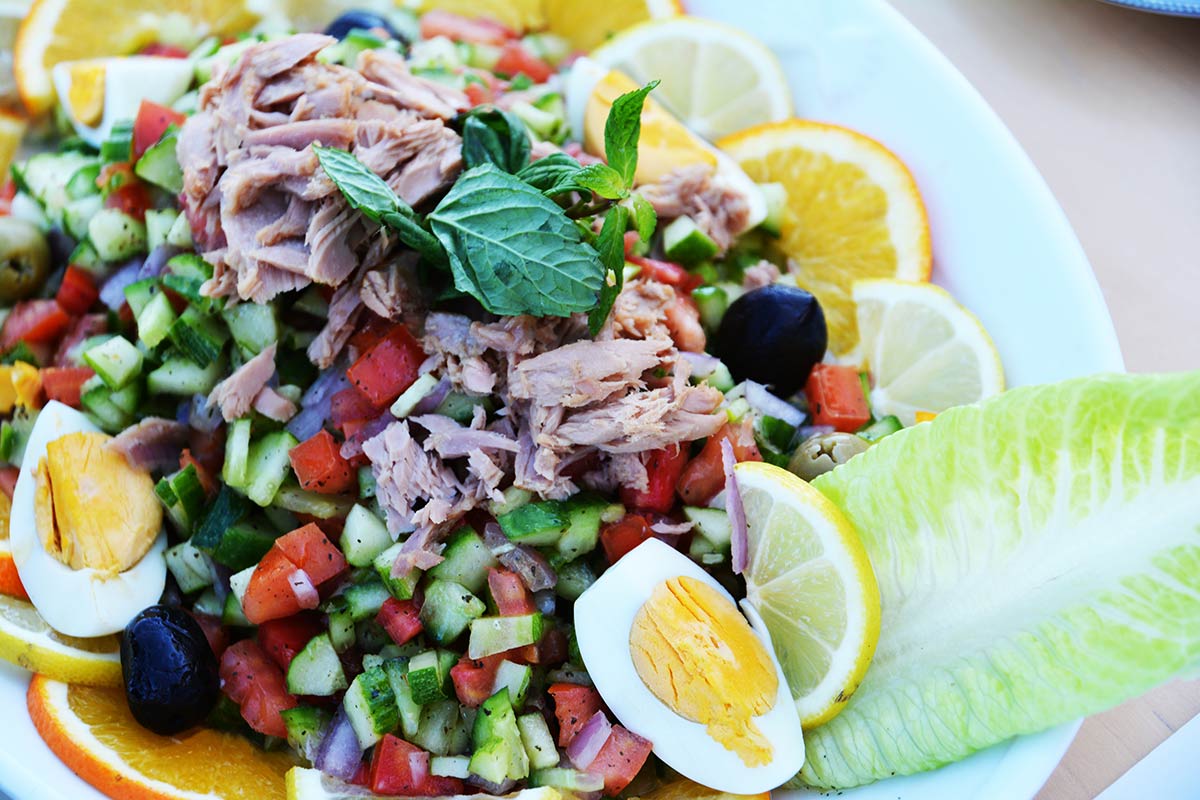 Tunisian salad
Preparation time: 25 mins
Cooking time: 10 to 30 mins
Think salad is boring? This Tunisian salad is full of flavour and texture, perfect for popping in your lunchbox.
Ingredients
4-6 tomatoes
½ an onion
1 cucumber
⅓ cup chopped fresh parsley
¼ cup chopped fresh mint
2 tbs lemon juice
1 tsp white vinegar
2 tbsp olive oil
Salt and pepper to taste
Olives, optional
Baguette
Steps to Make It
Clean and chop all of your vegetables and herbs.
Place all of your vegetables in a mixing bowl, add the vinegar, oil, lemon juice, salt, pepper, and mix well.
Lastly, add your mint and parsley and give one last light toss. Place in the serving dish and garnish with fresh black olives. Serve with fresh baguette.