– About us –
Barhoumi …. A brand of olive oil from the Barhoumi estate acquired since 1908 located in Kairouan in central Tunisia, extensive hectares of fertile organic soil producing green gold.
A rich inheritance that Mrs. Jannet Barhoumi managed not only to preserve but also to develop it thanks to her creative spirit and her love of the profession and the land which she transmitted to her children and in particular to her youngest son Fethi who tries to fulfill his dream and that of his mother …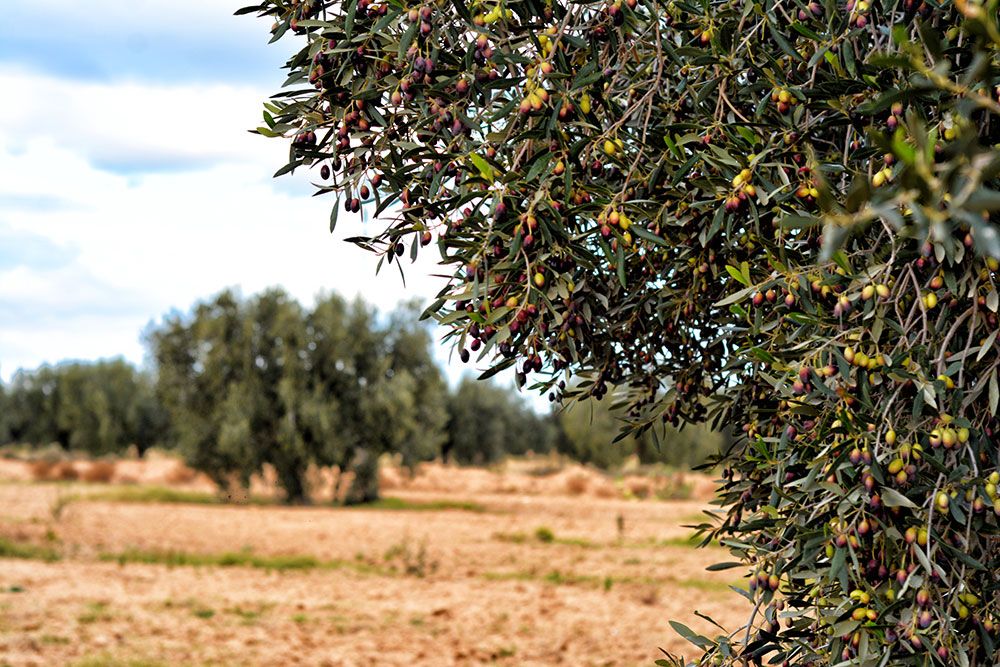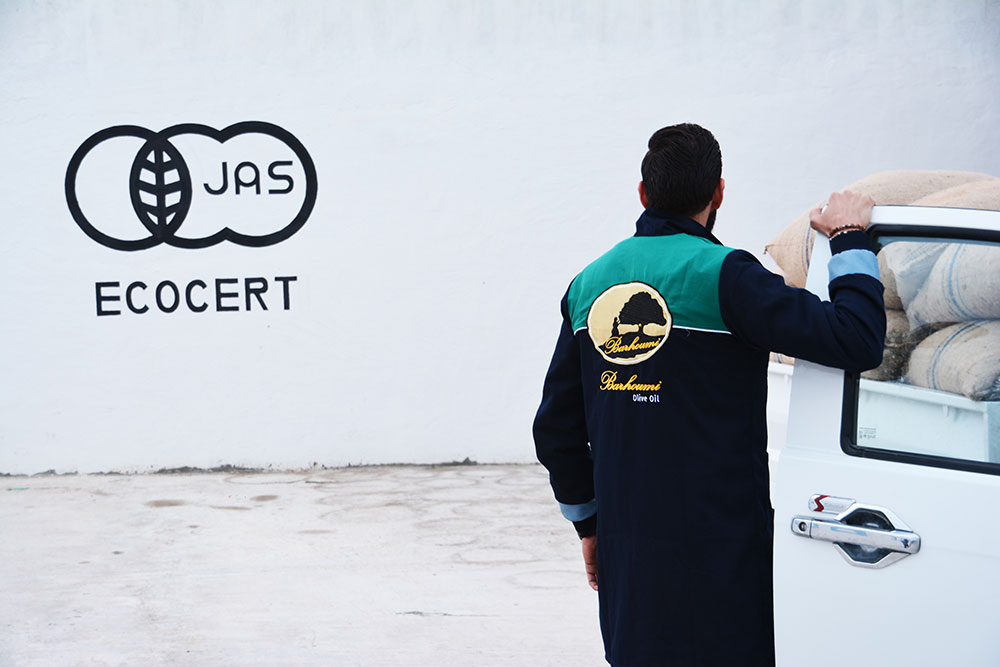 Founder Fethi Barhoumi gives all his heart to the book and pays particular attention to the quality of the product to satisfy his customers and ensures every day that their products are available at every moment by offering the best. Always in search of quality, he selects what nature offers the best because the flavor can not be divested of quality. Innovation and the preservation of authenticity are at the center of its production process,
constantly seeking renovation to evolve towards new trends and the creation of tastes. It is also an alliance between traditional and modernism that was born, and a wide range of olive oil was born. And the story continues …
Barhoumi Olive Oil
We give a taste to luxury.
– Receipts –
Drizzled or glugged, the ripe, silken qualities of olive oil are a gift to the home cook. Add a splash to biscotti, pistachio cake, spaghetti or a robust Tuscan bean soup.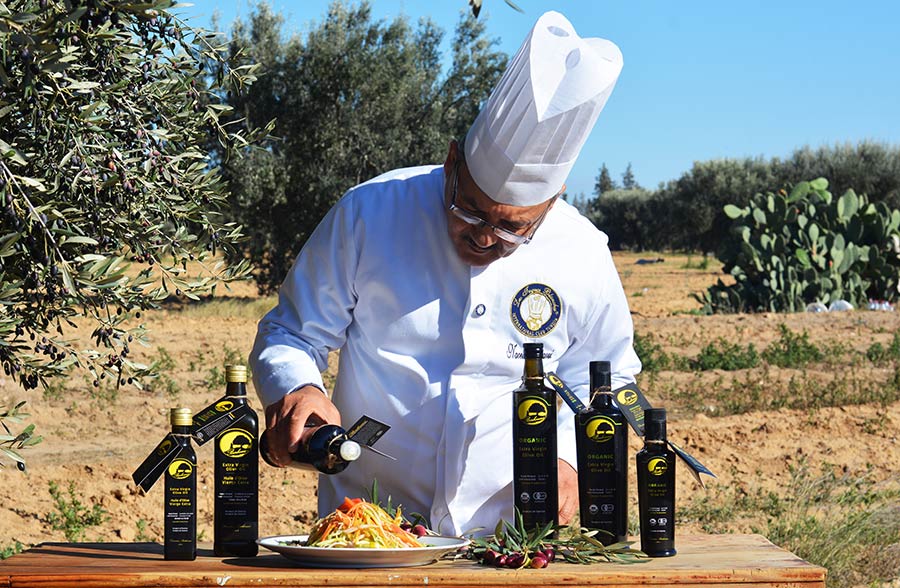 What we offer
The company BARHOUMI olive oil offers you the opportunity to customize the packaging of our extra olive oil Virgin. Now you can choose from a wide range of bottles, several varieties of corks and customize your labels with your own branding OEM (Original Equipment Manufacturer) to offer your customers our first choice olive oil in the packaging they need. The secondary packaging can also be personalized with your brand and your logo. Your cardboard can be made according to your needs (with or without counter collage, ordinary or box …).
– Prizes –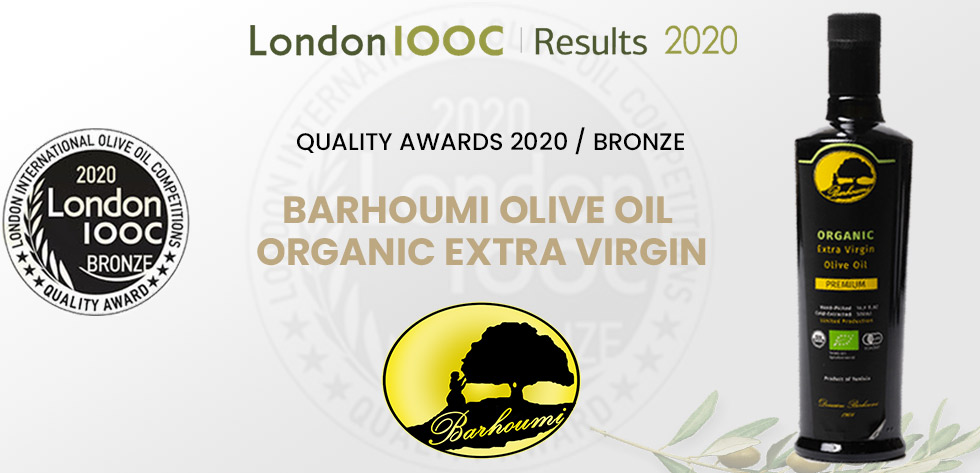 Bronze Medal
LONDON IOOC / QUALITY AWARDS 2020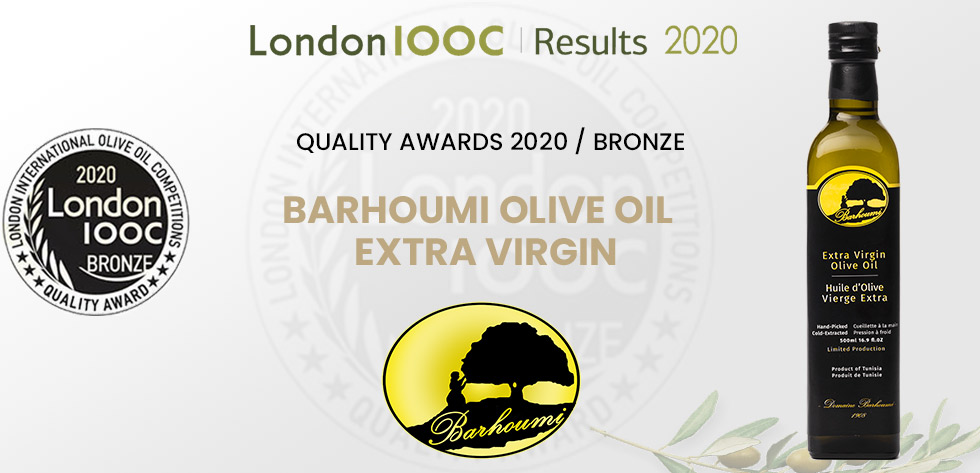 Bronze Medal
LONDON IOOC / QUALITY AWARDS 2020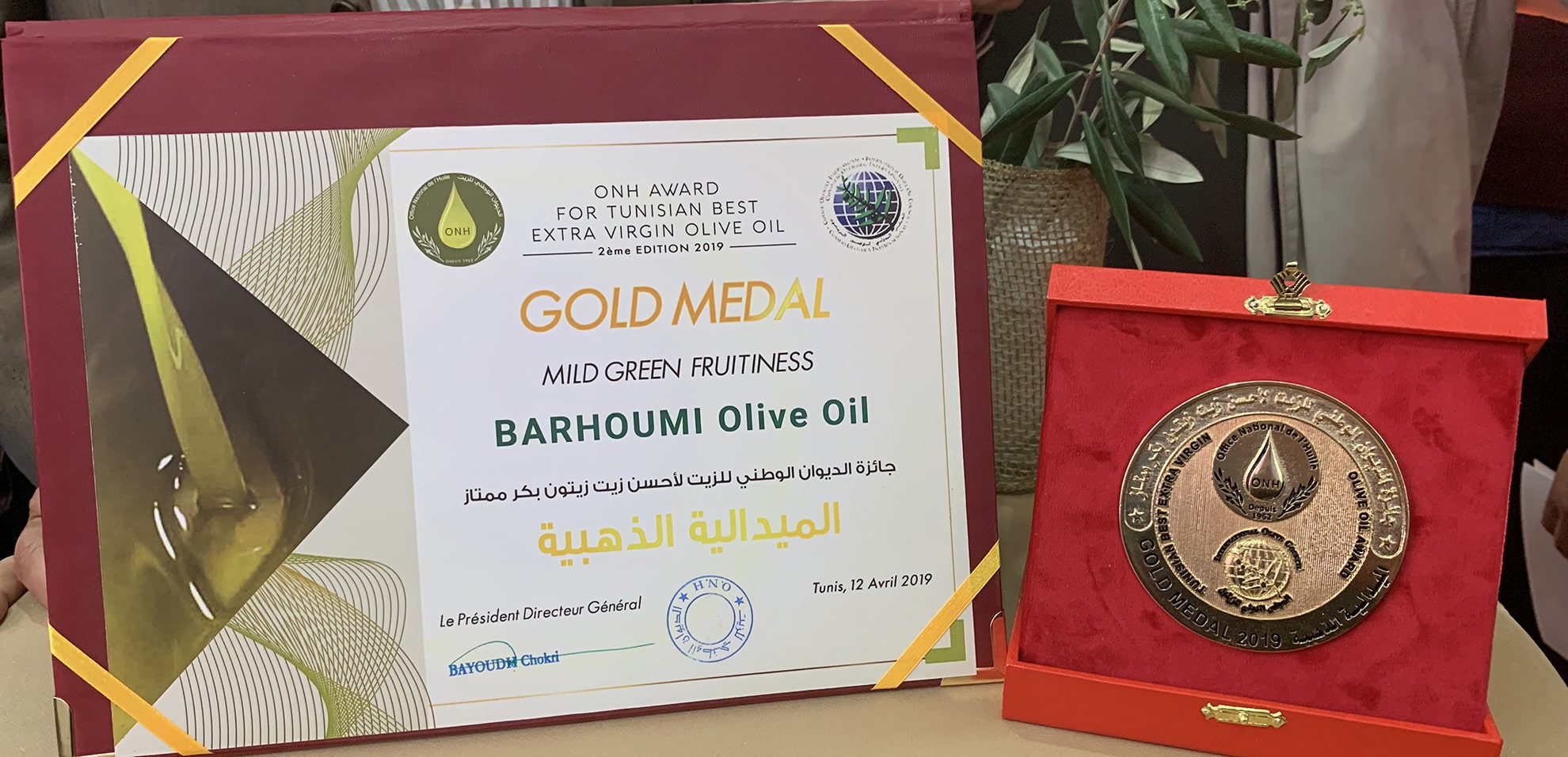 Golden Medal
Mild green fruitiness
2nd prize -Chef's special award-
Mild green fruitiness
– Events –
Barhoumi Olive Oil company likes to participate in every possible event to present our products and what we can offer.

You gotta have good olive oil. You should have a cooking olive oil and you should have a finishing olive oil, like an extra-virgin olive oil.
"Emeril Lagasse"