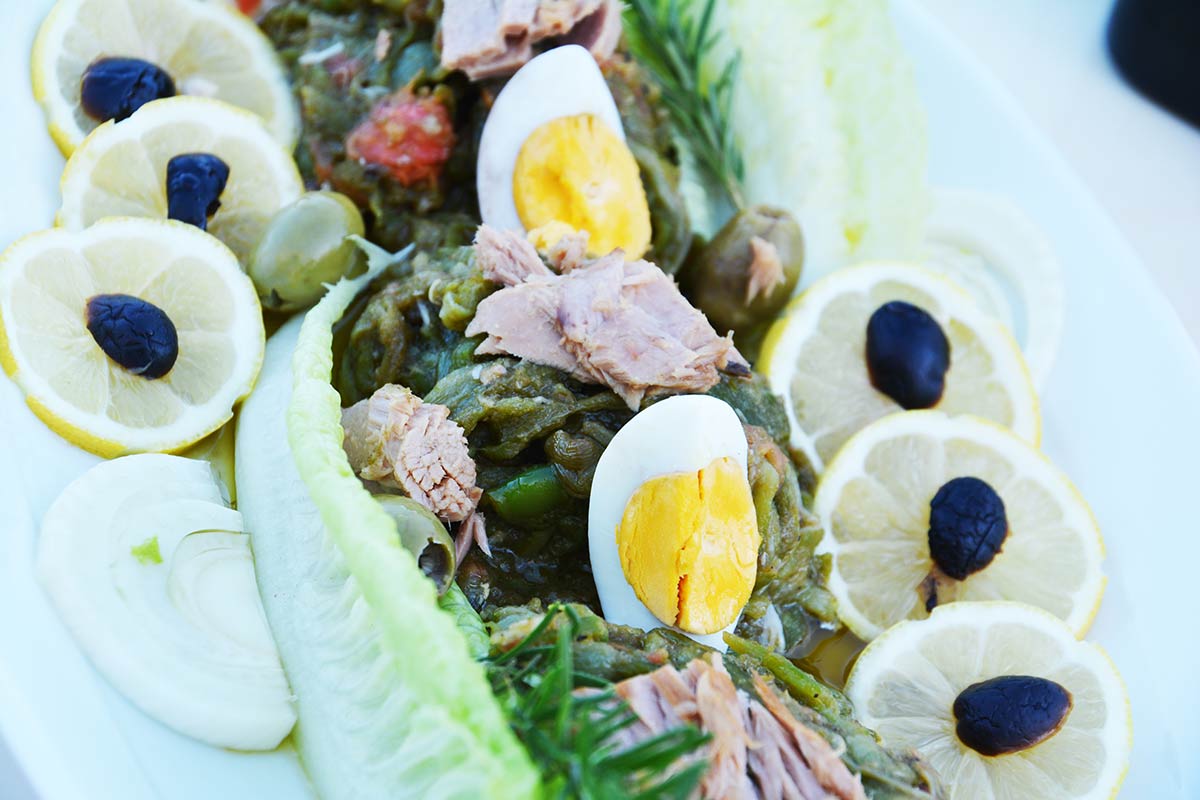 Mechouia salad
Preparation time: 15 mins
Cooking time: 10 to 15 mins
Ingredients
5 tomatoes
4 peppers
1 or 2 peppers
2 onions
4 cloves of garlic
2 teaspoons coriander in ground seeds
2 teaspoons of ground caraway the juice of half a lemon olive oil salt
Steps to Make It
Put peppers, tomatoes, onions, peppers and garlic cloves on a plate. Grill them in the oven.
Once the vegetables are grilled on all sides, peel and seed the tomatoes as well as the peppers and peppers. Peel the onions and garlic cloves.
Les hacher ou bien les passer rapidement au mixer.